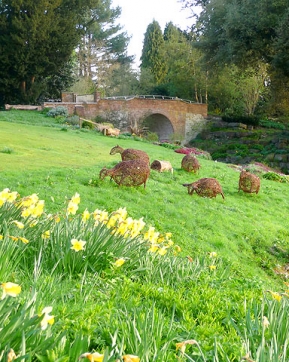 Opening Days and Hours
Dates/days/times open:
NOTE: Please check with garden owners or their website to confirm current dates open
Feb - Oct; 1st Sun in month; 1pm - 5pm.
Guided tours of the park and gardens every Tuesday and Thursday at 1pm February to October.
February Half Term Snowdrop week - Park open 1pm - 5pm to see the snowdrops and winter aconites.
House Open for Viewing:
Yes
National Garden Scheme days:
Yes
Best Times of Year to Visit:
First Sunday of month Feb-Oct
Admission Prices
Adult £5; Child free. Open days: pay on arrival.
Onsite Facilities
Other Facilities & Comments:
Limited wheelchair access.
Garden Features & Events
First Sunday in July - 'Gatton Country Fair' 12pm - 5pm Cost: Adults £7 children free. See website for other events
English Heritage/Visit Scotland Garden Grade:
Nearby Cambridgeshire Hotels, Facilities & Amenities
Villages / Towns / Sightseeing:
Description of Garden
Gatton Park is the core 260 acres of the Gatton estate and is made up of lovingly restored gardens and parkland. An historic parkland designed by Lancelot 'Capability' Brown with Edwardian gardens in Reigate, Surrey.